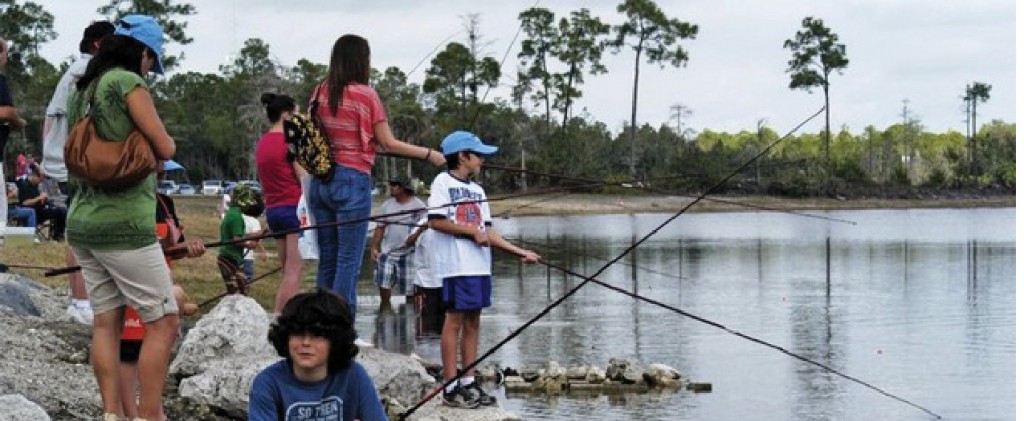 About Camp Discovery
Beginning in 1960, twice a year, the Sheriff's Office sponsored the "Junior Deputy League Camp." Children brought blankets and a change of clothes, met the bus at noon on Saturday; then traveled 20 miles on US 41 to a camp located on a remote section of land. The children participated in programs geared towards understanding the work of law enforcement officers, educational activities, and just plain fun.
In 1995, Junior Deputies purchased Camp Discovery. This 33 acre property with a large lake is adjacent to the Florida Sports Park, and accommodates annual camping programs hosted by Junior Deputies, as well as provides other youth oriented community groups a place to enjoy nature activities, camping, or fishing. The Junior Deputies board is developing plans to build a permanent open air pavilion; while maintaining the primitive nature of the site. The plans incorporate camping sites with fire rings, bath houses, a fishing dock, a nature preserve with interpretive trail, a fire pit, and more.