Camp Week
Brushfire Causes Venue Change for Junior Deputy Camp – March 2017
Due to smoky air relating to the ongoing brushfire in eastern Collier County, the Collier County Sheriff's Office is relocating Junior Deputy Camp during spring break.
The camp will take place at Gulf Coast High School, 7878 Shark Way, Golden Gate, instead of Camp Discovery on Rattlesnake-Hammock Road.
The hours of the camp will remain the same, with parent drop-off between 7:30-8 a.m. and pickup no later than 3:30 p.m.
CCSO partners with the Collier County Junior Deputies League Inc. to conduct the annual event during spring break for Collier County fifth-graders.
This year's camp will take place March 13-16. Contact the Youth Relations Department with any questions (239) 252-0144.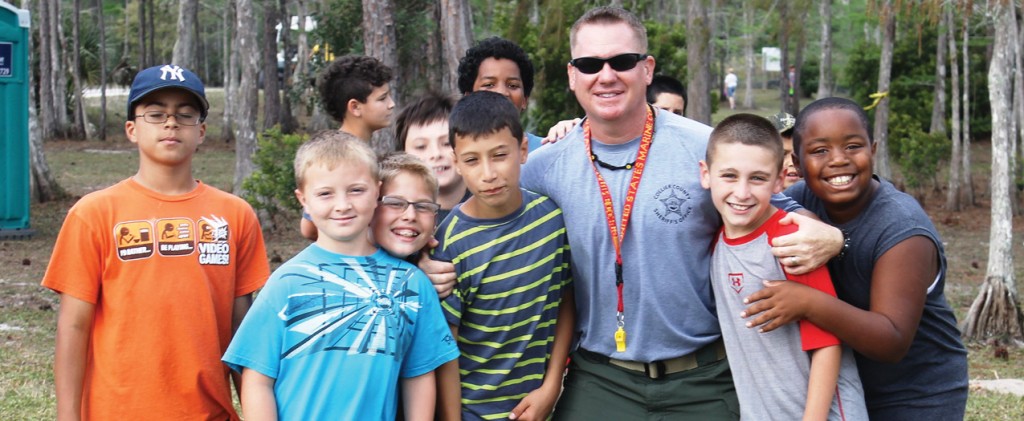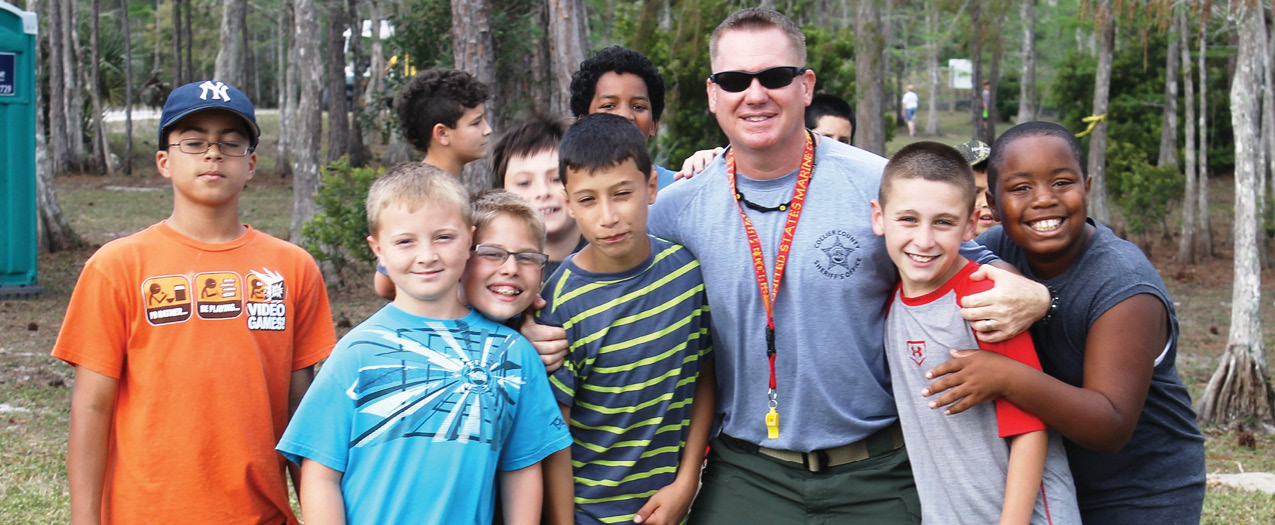 This 33 acre property with a large lake is adjacent to the Florida Sports Park, and accommodates annual camping programs hosted by Junior Deputies, as well as provides other youth oriented community groups a place to enjoy nature activities, camping, or fishing.